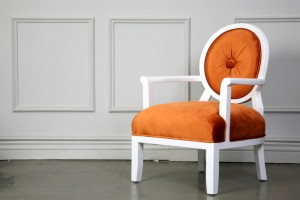 Consign your home décor, earn 50% of your sales, and have the opportunity to shop early!
We love unique finds!
The distinct diversity of our décor finds from vintage to antique to new home furnishings and accessories set a precedence for a variety of decorating styles.
We will find your fabulous furnishings a new home!
New software arriving soon!  Online consignment registration will allow you to itemize each item and track your sales during the event.   Please stay tuned…..
Items we Accept…
Window Treatments
Decorative Furniture
Tables
Chairs
Ottomans
Headboards
Decorative Pillows
Rugs
Lamps
Pictures
Paintings
Mirrors
Comforters/Duvets/Shams
Table Skirts
Floral Arrangements/Artificial Greenery
Antiques
Décor and More
       INSTRUCTIONS
Items must be clean and in excellent condition.  Attach sticker with your consignment number and initials on each item. Measurements are required for window treatments.
We will price items  and print all tags.  Please let us know if you wish to discuss pricing of your items during drop off dates.
Register online to establish consignment number and password.  Complete your inventory online, print inventory sheet and bring with your items during drop off dates.  No appointment needed!
Before you take your lovely window treatments down, take a photo!  We will attach the room shot with your valance or drapery to show potential buyers how beautiful your treatments are in a room setting.
Treatments must come either pre-assembled or be assembled at store so we may hang and sell for you.
If at all possible, please bring your bedding in a zippered bag so all pieces of set remain together.
We welcome volunteers, as incentive plan is offered!  Please call or email us with any questions!
 RICHMOND'S LONGEST RUNNING HOME & DECOR CONSIGNMENT SALE! OPPORTUNITY FOR YOU TO EARN INCOME VERY QUICKLY WITHIN A SHORT TIME FRAME AT OUR ANNUAL CONSIGNMENT EVENT!
Click Here to Download the Consignment Agreement
Click Here to Download Consignment Inventory List
Drop off dates for your consignment items begins Friday, February 13, 2015. We will be accepting consignments each weekend through Sunday, March 1, 2015.  Private Sale (for consignors only) is Friday evening, March 13 from 5 – 8pm.  Sale is open to public beginning Saturday, March 14, 2015.