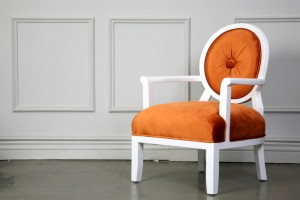 Consign your home décor, earn 50% of your sales, and have the opportunity to shop early!
We love unique finds!
The distinct diversity of our décor finds from vintage to antique to new home furnishings and accessories set a precedence for a variety of decorating styles.
We will find your fabulous furnishings a new home!
CONSIGNOR REGISTRATION GOING ON NOW FOR OUR 2018 EVENT! 
We are thrilled to announce a new location more than double the size, 50K SF for our upcoming event at Regency Square!   Curtain Call will be held January 26 – March 11 at the  Macy's Women's store, upstairs. Drop off dates are January 26 – February 11. Sale dates are February 23 – March 11, as we have extended our sale period to two weeks.  Please refer to sale dates/directions page on our website for specific dates/times.
Register now for our 2018 event and  get a head start on entering and pricing/tagging items you wish to sell.  It's a perfect time during these chilly winter days!  We had a blockbuster sale in 2017. With a beautiful, new and improved space, our 2018 sale should  surpass all  previous events!  We look forward to you being a part of this Richmond tradition!!
PLEASE SHARE WITH YOUR FRIENDS AND COLLEAGUES! WE ARE ALSO ON FACEBOOK AT CURTAIN CALL HOME & DECOR CONSIGNMENT SALE.    
Items we Accept (please read through instructions below):
Window Treatments – Panels of all lengths accepted (must include measurements)
Valances –  Cannot accept valances on boards wider than 60″ (must include measurements)
Decorative Furniture
Tables
Chairs
Ottomans
Headboards
Decorative Pillows
Rugs
Lamps
Pictures
Paintings
Mirrors
Comforters/Duvets/Shams – we need bedding size
Table Skirts
Floral Arrangements/Artificial Greenery
Antiques
Décor and More
NO BAY WINDOW VALANCES ON BOARDS
NO SMALL COLLECTIBLES, INDIVIDUAL GLASSWARE, PLATES, ETC.
NO CHRISTMAS ITEMS
NO RESTORATION PROJECTS

PLEASE EMAIL PHOTOS OF FURNITURE PIECES YOU WISH TO CONSIGN PRIOR TO DROPPING OFF
       REQUIREMENTS:
Items must be clean and in excellent condition.
Print your tags AND attach separate sticker with your consignment number & initials to each item. Put secondary sticker/tag in an inconspicuous spot where it will not damage the finish of your item. 

We MUST have BOTH  to identify your items as we collect thousands of items during our event!  IF YOU ELECT TO  ATTACH YOUR TAGS AT THE STORE, WE WILL CONTINUE TO CHECK IN CONSIGNORS THAT HAVE COMPLETED THIS STEP UNTIL YOU ARE READY.

Measurements are required for window treatments.
Register online to establish consignment number and password. SEE BELOW.
Registration fee of $10.00 will be due upon online registration.
Make sure you click back to website once you have paid registration. There is a prompt to remind you. IT WILL SAY "RETURN TO MERCHANT" AT VERY BOTTOM OF PAGE. DO NOT HIT BACK TAB OR TRY TO BACK OUT. Otherwise, you will click out of site and not get your consignor number.
Price and tag your own items at price you wish to sell them for.  Do not price at $1.00 each. We are happy to discuss and modify any priced/tagged item you bring during your drop off time if we feel it should be marked higher or lower. 
IMPORTANT:  If you prefer we price for you, we are happy to do so; however, there will be a $25.00 fee, which may be paid via cash or check at the store during drop off. We will then price, print  and tag all of your  items. You will also be responsible for $10.00 registration fee and include sticker with your initials and consignor number on each item. In addition, please bring with you a complete list of items you are dropping off.  We must have these to identify your items!
All consignors must bring in the following at drop off:  printed itemized inventory sheet, self addressed stamped envelope, signed consignor agreement.
We prefer that you schedule drop-off time online; however, we will accept walk-ins. Scheduled drop-offs  take priority over walk-ins.  Otherwise,  we are happy to help on a first come, first serve basis.
Before you take your lovely window treatments down, take a photo!  We will attach the room shot with your valance or drapery to show potential buyers how beautiful your treatments are in a room setting.
Treatments must come either pre-assembled or be assembled at store so we may hang and sell for you.
If at all possible, please bring your bedding in a zippered bag so all pieces of set remain together.
Volunteer!  We offer incentives such as shopping early and additional discounts based on how often you volunteer.  You may now register online or  call/email us with any questions!
NOTE: there will be no online auction following our retail sale event.
We encourage our consignors to volunteer at least one shift.   Our success is your success! Incentives such as shopping priority and discounts offered to consignor volunteers only.
CURTAIN CALL IS RICHMOND'S LONGEST RUNNING HOME & DECOR CONSIGNMENT SALE!   WE OFFER A GREAT OPPORTUNITY FOR YOU TO EARN INCOME  WITHIN A SHORT TIME FRAME.
Click here for Consignor Homepage – this page is for RETURNING CONSIGNORS.  It allows you to enter your inventory, print inventory sheet and bring with your items during drop off period
New Consignor Registration – this prompt allows you to create your consignor number for NEW CONSIGNORS ONLY.
VERY IMPORTANT: once you have successfully paid your $10.00 registration fee, scroll to BOTTOM of payment page and click on link RETURN TO MERCHANT to return to website to complete your registration!! Otherwise, you will not be able to complete the registration process. DO NOT HIT BACK TAB!
Please contact us directly at curtaincallrichmond@gmail.com for any inquiries.   
***no refunds on registration fees***
STEP BY STEP INSTRUCTIONS TO NAVIGATE SOFTWARE
The software is easy to navigate. First you need to click on "New Consignor  Registration".  You will enter your contact information and create a password. A consignment number will be issued to you. Once you have this, you go back to consignor instructions page and click on link just above, called "Click here for consignor homepage". Once you arrive at consignor homepage, click on blue tab "activities menu".  Look for these links:
Click here.  This is where you add your inventory.
You will then click on following link:
Add items, edit already entered items, or delete items)
As you can see, this is where you will begin adding your items.  Be descriptive. A pair of panels is two panels for one window. We need measurements for all window treatments.  Put in price and check for discount as well as whether you will donate.  If you have no idea on pricing, check Craigslist, Facebook, Ebay for comparisons.  Feel free to call us with any questions;however, remember that this is a consignment sale. Consider what you would be willing to pay, as you want your items to sell.  For any unsold items that are not picked up,  you will receive a tax donation receipt from Nonprofit of our choice. When finished, click on "I am finished for now" in blue type print.
You will then go to:
You will need to bring your inventory report with your items and may want to  print an extra copy for you, though you can log in at any time and see what items you have consigned. Also, bring stamped, self addressed envelope when dropping off your items so we may mail you your check and donation receipt if you wish to donate any unsold items.
Last, place a sticker on each item with your initials and consignor number on it in an inconspicuous spot where the finish will not be damaged. This is a preventative measure, should our pink price tag fall off at any time during the event.  If you need any help with any step of the process, we can guide you at the store.  Again, if you have any challenges, please reach out to us!