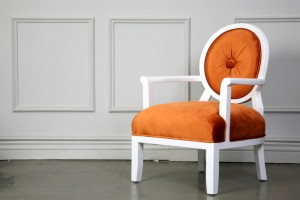 Consign your home décor, earn 50% of your sales, and have the opportunity to shop early!
We love unique finds!
The distinct diversity of our décor finds from vintage to antique to new home furnishings and accessories set a precedence for a variety of decorating styles.
We will find your fabulous furnishings a new home!
New software!  Online consignment registration will allow you to itemize each item and track your sales during the event.
**PLEASE FOLLOW COMPLETE INSTRUCTIONS TO BOTTOM OF THIS PAGE**
Items we Accept…
Window Treatments
Decorative Furniture
Tables
Chairs
Ottomans
Headboards
Decorative Pillows
Rugs
Lamps
Pictures
Paintings
Mirrors
Comforters/Duvets/Shams
Table Skirts
Floral Arrangements/Artificial Greenery
Antiques
Décor and More
NO BAY WINDOW VALANCES ON BOARDS
PLEASE EMAIL US PICTURES OF ANY VALANCES ON BOARDS OVER 72″ BEFORE BRINGING IN
       REQUIREMENTS:
Items must be clean and in excellent condition.
Attach sticker with your consignment number and initials on each item.

We MUST have this to identify your items!

Measurements are required for window treatments.
Register online to establish consignment number and password.
Registration fee of $10.00 will be due upon online registration. Make sure you click back to website once you have paid registration. There is a prompt to remind you.
Due to software restrictions, you must enter  a minimum price of $1.00 per item; however, we will price, print  and tag all items.
Please let us know if you wish to discuss pricing of your items during drop off dates.  For specific items, you may go ahead and price your own items.
Complete your inventory online,

PRINT INVENTORY SHEET

and bring with your items during drop off dates.
Schedule appointment online or come in any time during our consignment acceptance dates!
Before you take your lovely window treatments down, take a photo!  We will attach the room shot with your valance or drapery to show potential buyers how beautiful your treatments are in a room setting.
Treatments must come either pre-assembled or be assembled at store so we may hang and sell for you.
If at all possible, please bring your bedding in a zippered bag so all pieces of set remain together.
Be first to shop as volunteer! You may now register online or  call/email us with any questions!
 RICHMOND'S LONGEST RUNNING HOME & DECOR CONSIGNMENT SALE! OPPORTUNITY FOR YOU TO EARN INCOME VERY QUICKLY WITHIN A SHORT TIME FRAME AT OUR ANNUAL CONSIGNMENT EVENT!
Click here for Consignor Homepage – this page allows you to enter your inventory and print inventory sheet you will bring with you and your items
New Consignor Registration – this prompt allows you to create your consignor number
New consignors may register any time.   Consignment acceptance period begins February 5. Sale is open to public through March 13, 2016.  Check sale dates tab for complete list of dates.  
STEP BY STEP INSTRUCTIONS TO NAVIGATE SOFTWARE
The software is easy to navigate. First you need to click on "New Consignor  Registration".  You will enter your contact information and create a password. A consignment number will be issued to you. Once you have this, you go back to consignor instructions page and click on link just above, called "Click here for consignor homepage". Once you enter here, look at list on left side of page and go to both of these links:
Click here.  This is where you add your inventory.
You will then click on following link:
As you can see, this is where you will begin adding your items.  Be descriptive. A pair of panels is two panels for one window. We need measurements for all window treatments.  Put 1.00 in for price and check for discount as well as whether you will donate.  You get the tax deduction via receipt from Caritas. When finished, click on "I am finished for now" in blue type print.
You will then go to:
You will need to bring your inventory report with your items and may want to  print an extra copy for you, though you can log in at any time and see what items you have consigned.
Lastly, we ask that you put a sticker on each item with your initials and consignor number on it. This is a preventative measure, should our pink price tag fall off at any time during the event.  If you need any help with any step of the process, we can take care of it for you at the store.  We will price, print and tag all of your items for you.  If you have any challenges, please reach out to us!